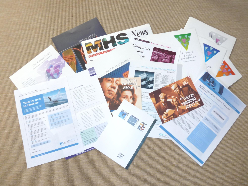 Continuous business Forms
Snap out delivery tickets
Business checks-custom and stock
Cut sheet printing
Presentation Folders
BOL's
Invoices
Multi part forms
Marketing materials cover a wide range of products and APS can provide all types: Post cards, booklets, brochures -all sizes and folded styles, informational pieces, sales flyers, posters, presentation folder kits, labels of all adhesives and shapes, standard size decals, custom shaped signs, and so much more. If you can think it- we can ink it!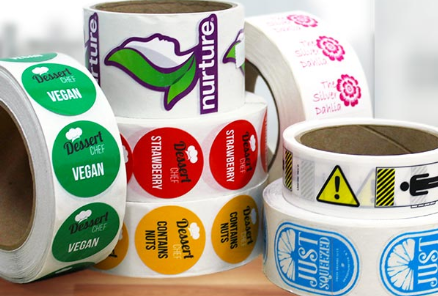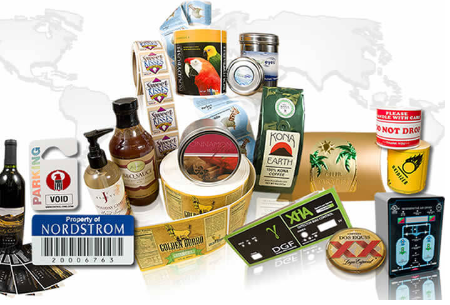 LABELS
A label can be the first thing your customer sees. It conveys the important.....
... information, warnings, calls to action and direction of attention that your product or workspace needs. Making sure the right adhesive, laminate or cut is very important to the longevity of your label. We do custom and stock labels at American Printing services. We work with our clients to get the art set perfectly and to make sure every label will work with their application without fail. Call today and experience what a professional printing service can offer.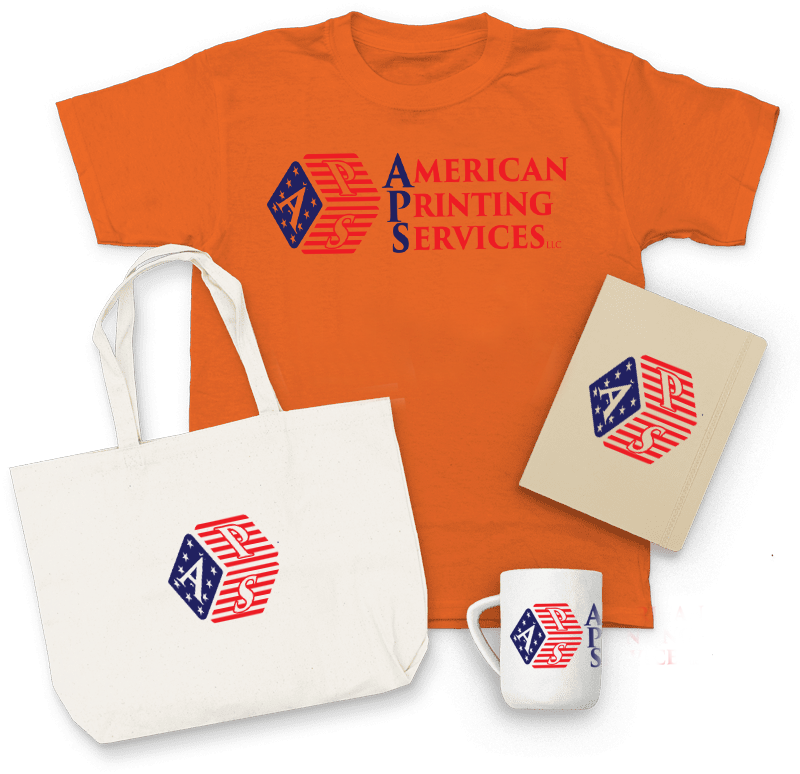 SWAG
Everyone likes to gain a little swag from their favorite places. Hats...
...Shirts, Towels, Tote Bags, Pens, Mugs. We can do it ALL! Some employers like to have their workers in uniforms, some venues have prize giveaways, some companies like to share their info in creative ways. American Printing Services can get you all that SWAG at a great price. Whether you are selling it or giving it away as a promotion, our prices are hard to beat!
Banners, POP Signs, Flags
Getting noticed at a trade show or off the highway with a unique or....
... or brightly colored display is another important step. People need to SEE you, become interested in your products. A great banner or POP sign can do just that. Let American Printing Services help you get that perfect look.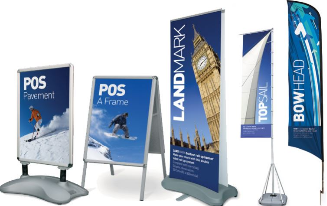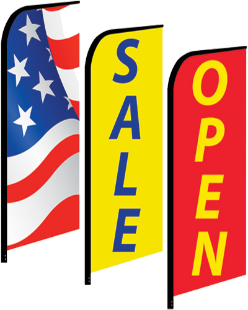 Business Forms
Business forms are the lifeblood of your company. they collect….
… data needed to make sure the project goes through its proper channels or your orders get to the proper department and information gets entered properly into your system. American Printing Services has 15+ years in the business form industry. Knowing proper setup and paper weights can help assure your forms work flawlessly. Why trust some kinko's employee with no experience? Call today let us show you what a professional printing service can offer.